New World Power Leveling for Sale
Trading Information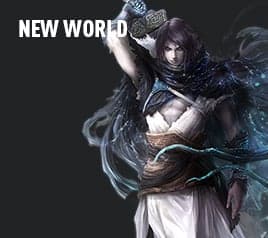 New World is an amazingly different take on the trite MMO formula, not only because of the innovation hype being built up around it, but also when it comes to how the game chooses to approach character progression. While as a player, you still need to topple x amount of baddies to level up, the game takes on a more freeform approach—there are no character classes that limit players into confined roles.
Luckily, more than just basic New World Power Leveling services for the base level of characters, there will also be power levelers who would gladly partake in leveling other gameplay elements, such as:
l New World Weapon Mastery Boosting
l New World Trade Skills Power Leveling
Kindly note that these two progression metrics level up through usage, as opposed to points allocation. As such, the process could take time. The same can be said about a character's base level, which is currently capped at 130.
How Can One Choose New World Leveling Service Offers Properly
Due to the sheer amount of time and effort needed to level up in these areas, it could be viable for players to seek the service of Power Levelers or sellers that specialize in leveling up accounts in New World. The pricing of Power Leveling offers and services could very well vary from one service provider to another. Thus, it's up to the buyer to wisely choose which one they're going to go for. Players should also weigh between affordability and efficiency.
Leveling Procedures in New World
In New World, there are a couple of ways on leveling up. Some players already know the other usual methods such as killing monsters and completing quests, but in actuality, there is so much more than that. While players can indeed use these usual ways, it is not exactly the fastest way to level up in New World. It is easy to gain Attribute Points first and scatter the points throughout the character, but the more they progress, the more it is likely for things to get a bit tougher. They won't level up as fast as they used to anymore and their progress slows down because of how increasingly difficult the quests and monsters will become. This is why there are players who opt to get assistance for New World instead of having to tackle everything on their own.