FINAL FANTASY XIV Endwalker Preparation
Tags: endwalker preparation, bozjan southern front, active free company buffs, purchase cheap ffxiv gil, buy job boosts in ffxiv,
Share To Your:
There are only a few days left until Endwalker's release in FINAL FANTASY XIV. For players who want to level up the new jobs fast can do some quick pre-work listed below.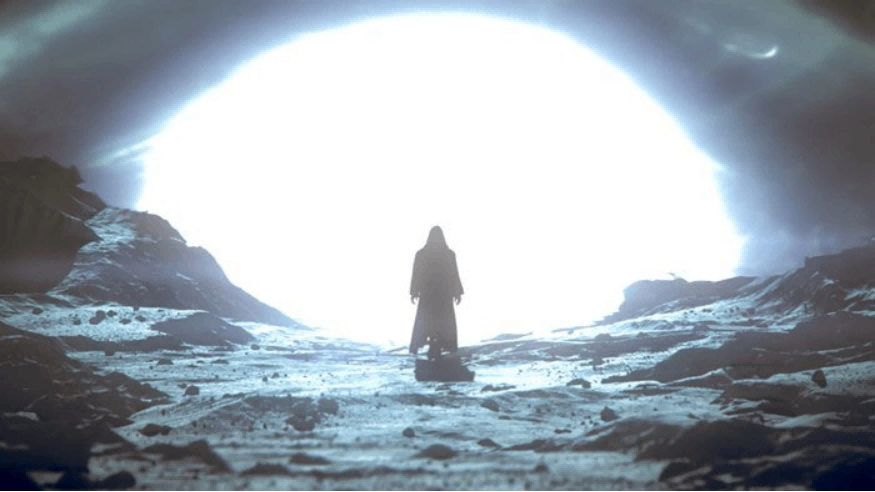 Group With a Tank Friend
When Endwalker comes out, many players will play Reaper and Sage. So, it is better to group up with a tank if players want to level up in dungeons because Reaper is a DPS and Sage is a healer, and there is no new tank job.
Without a tank, queueing for dungeons will be like the situation in the picture below. So, healer and DPS players better talk to their tank friends before the release and make schedules, just in case they make plans with other players.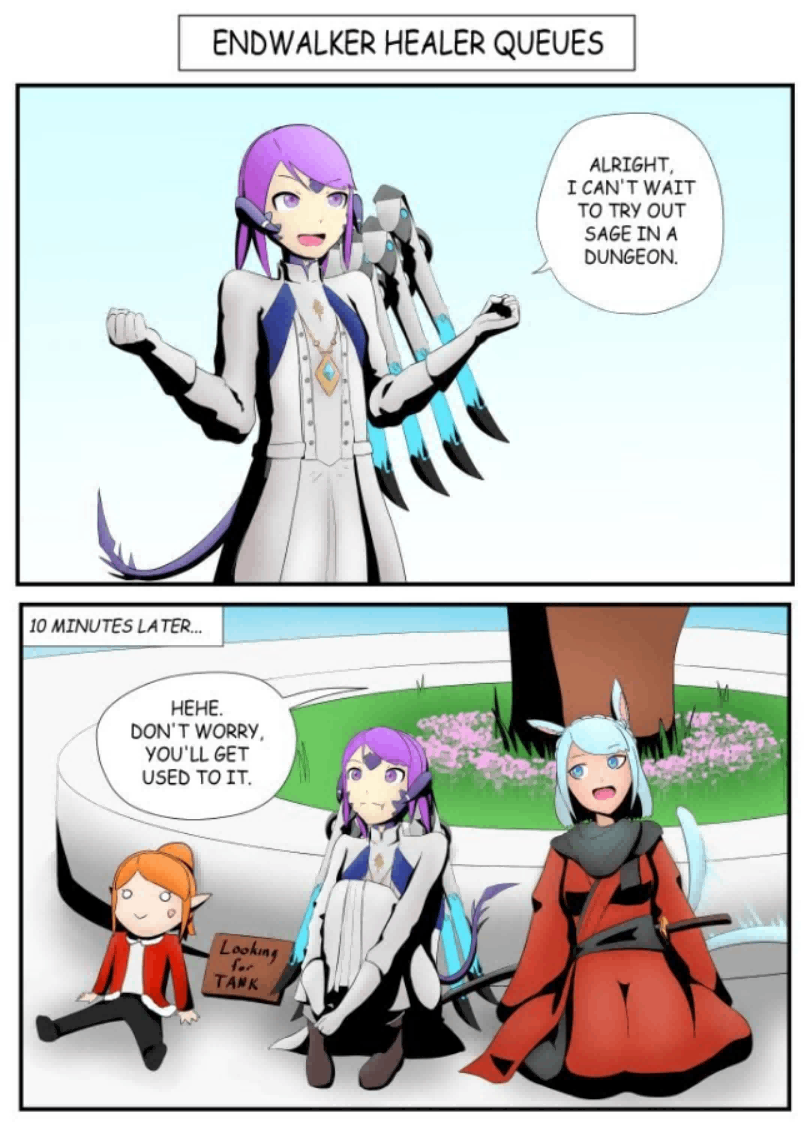 The picture is from Reddit r/ffxiv
Bozjan Southern Front
If players don't have Tank friends or don't want to level up in dungeons, they could level up in Bozjan Southern Front. It is a zone in Bozja, and it will sync your item level and gear stats up to level 80, and it lets you use all level 80 spells and abilities.
Players have to be level 71 or above to enter it.
New players who have not unlocked it yet, can check the picture below to unlock it.

Players can level up fast in Bozja, but Bozja is also boring. Players who get tired of grinding can buy job boosts in FFXIV at FarmGolds, and their veteran players will do the grind.
Gear Preparation
If players want to play the new jobs first in Endwalker, they should prepare some gear for the jobs. The new jobs start at level 70, so players should prepare some level 70 gear.
Dungeon-farm players should also prepare a few sets within level 70-80.
Players can either exchange level 70 gear with Allagan Tomestones of Poetics or buy level 70 gear with FINAL FANTASY XIV Gil on the Market Board. If players don't have enough Tomestones or FFXIV Gil, they can purchase cheap FF14 Gil on an in-game currency selling website-FarmGolds.
Warring: Do not buy the belt because players can no longer equip them in Endwalker.

EXP Buffs
Free Company leaders should have their highest EXP buff ready when the new expansion comes because everyone will be leveling up, and EXP buff is what everyone needs. If players don't know how to activate them, here are steps to active Free Company buffs.
Another way for EXP increase is Squadron Battle Manuals, which increases EXP earned by defeating enemies in the field by 15% for 120 minutes.
EXP Preparation
For quick EXP, players can do their Challenge Log to almost done, like in Battles, complete four out of five for Dungeon Master, two out of three for You're the Hest Around I, and when the new expansion comes, players that have prepared only have to do one of each to get a ton of EXP.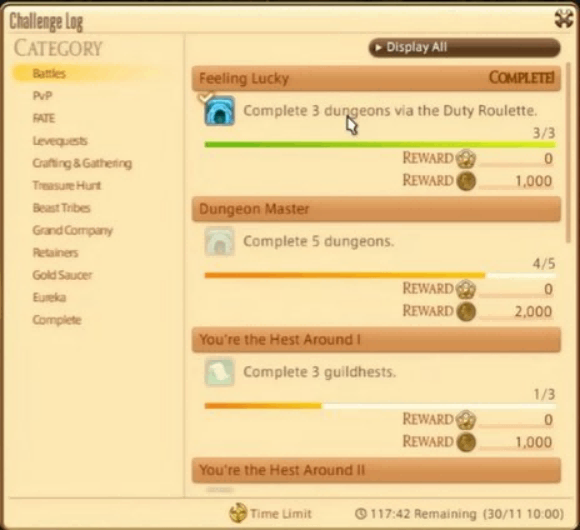 If players have side quests in Shadowbringers that have not finished yet can do the quests now and turn in on the new jobs.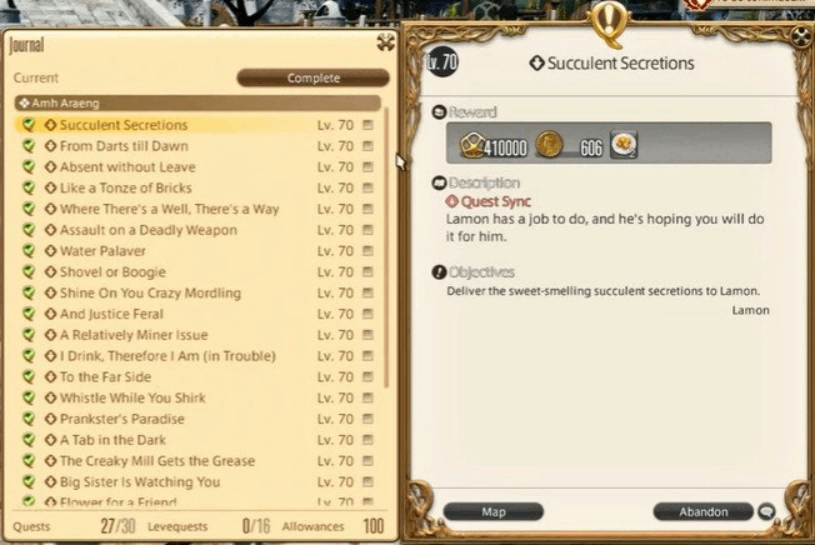 EXP Reset
There will be a mid-level EXP reset, so players that are leveling should get the jobs at the start of levels. Like players who have a job halfway to the next level, then get the job to the next level and stop, so players don't lose a ton of EXP.
Whether with disciples of war or magic, disciples of the land or hand, should all do that to avoid EXP losing.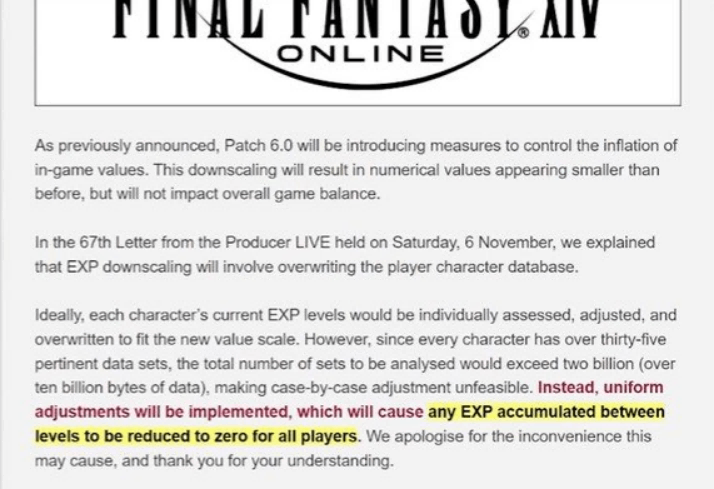 Let us all get ready for Endwalker!
Dec-01-2021