More Ways to Make Gil in FINAL FANTASY XIV Endwalker
Tags: make gil in final fantasy xiv endwalker, bicolor gemstone, spearfishing, make ffxiv gil, how to make gil in ff14,
Share To Your:
Endwalker is the newest expansion in FINAL FANTASY XIV, and every start of new expansions is full of opportunities to make FFXIV Gil. I will share a few ways on how to make Gil in FF14.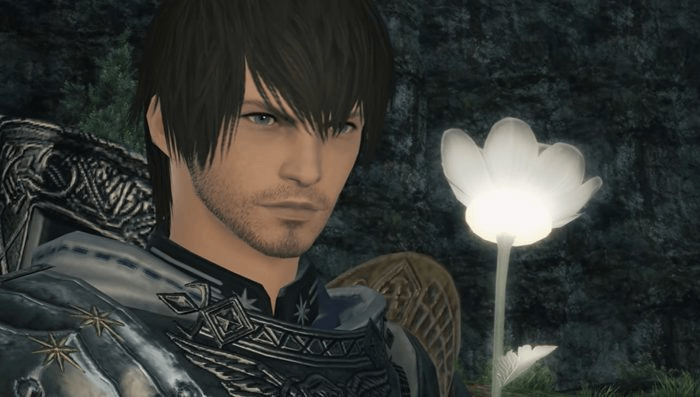 Currency Exchange
Bicolor Gemstone is a currency added in Shadowbringers. It is listed in the Shared FATE window under Travel in the main menu, and the cap is 1000. Players should spend them before capping it. It is obtained by doing FATEs.
Players can exchange items by Bicolor Gemstone, and the materials only cost 2 Gemstones. While players level up through FATEs can also make some easy FFXIV Gil. So, why not.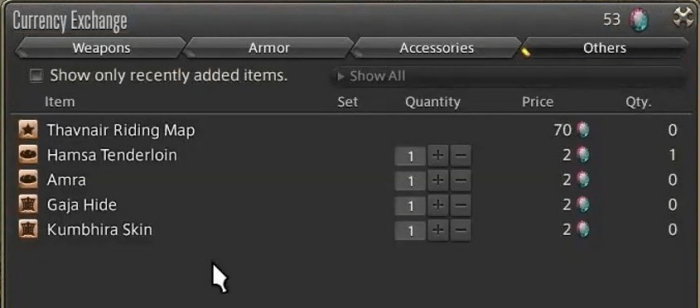 Here I recommend Gaja Hide and Kumbhira Skin, and players can exchange them with the NPC Mahveydah (Gemstone Trader), and the location is Yedlihmad, Thavnair (X:25.8 Y:34.6).
There are more Gemstone Traders at different places that offer other items, and players can take a bit of time to check for the prices before exchanging them.

Spearfishing
Spearfishing is a type of Fishing introduced in Stormblood. It allows players to dive into the water and fish.
If players have Fishing leveled, then players can go to Southern Akyaali in Thavnair to do Spearfishing. The fish players are looking for is Gilled Topknot.
Players should also have the ability "Collector's Glove" enabled to collect Gilled Topknot.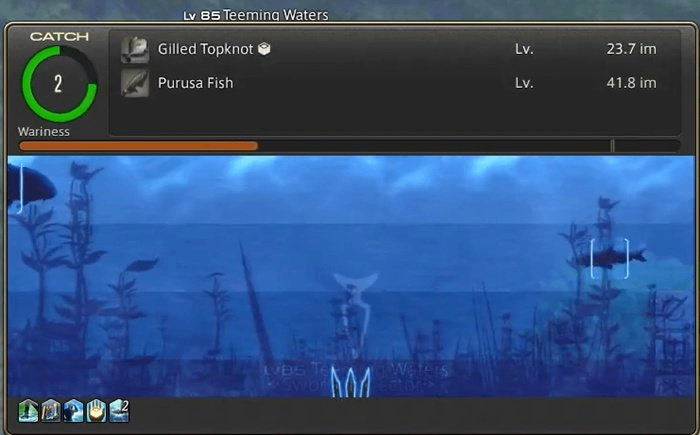 Right-click on the Gilled Topknot to make Aetherial Reduction to get Moonlight Aethersand and sell them on the Market Board for FFXIV in-game Gil.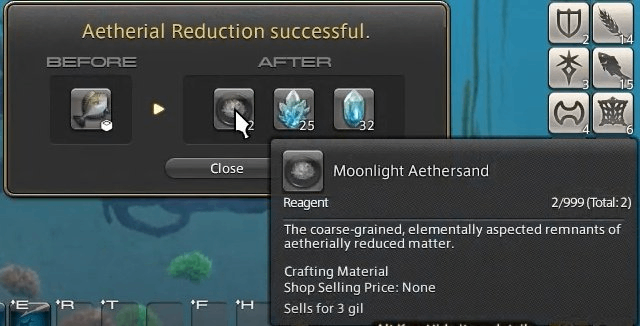 Players should also check the prices first before going out for hunts.
Crafters
1. Players that have crafters leveled can craft gathering accessories. It is because every gatherer needs accessories, and it gives GP stats and can also meld it to get bonus perception and gathering points.
2. Scrip exchange for gatherer gears has no accessories. So, gatherers can not buy accessories with scripts, so they have to buy them with FINAL FANTASY XIV Gil on the Market Board.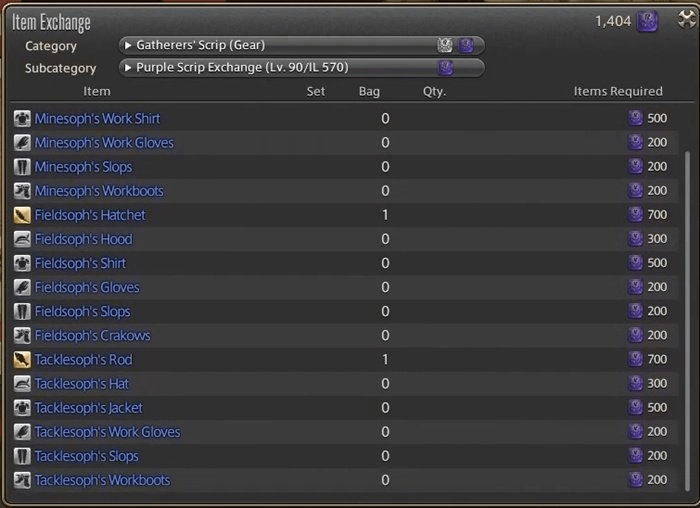 3. Players can also craft leveling gears for Sage and Reaper. Tons of players are leveling them up right now, and through leveling, they need to buy gears on the Market Board.
If players are too busy with other things and have no time to do any of them, they can buy cheap FFXIV Gil at FarmGolds. Since the big queue is still there during the peak hours, making the face-to-face trade a little more complicated, they suggest transferring the Gil through Market Broad or other ways that buyers feel comfortable with.
If you know more ways to make Gil in FINAL FANTASY XIV, please share them in the comment. Thank you.
Dec-14-2021