POE Power Leveling for Sale
Please follow the instructions below before you place your order:
1. You can place your PoE Power Leveling order directly if we have the service that you need listed. If you do not find what you need please contact our 24/7 online support through Live Chat to Customize Your Own POE Power Leveling.
2. If you have paid for your order successfully, please make sure that we can contact you via Email or SMS. It is better if you can talk with us via Live Chat or Skype first to tell us your account information and help us to log in before we can start your Path of Exile Power Leveling order.
3. Please note that you should not play your account without informing us during the period we are doing PoE Leveling services for you. If you still want to play your account during the services, you should contact us first to discuss a time.
4. We will start your order as fast as possible after we have received and verified your payment. We use legal/safe boosting methods which won't get your account banned and we provide PoE Fast Leveling.
5. Your boosters will play around 16 hours a day so your Path of Exile Power Leveling order will be completed as fast as possible.
6. If you have any questions or special requirements, please let us know. Our 24/7 online Live Chat is here waiting for you!
Trading Information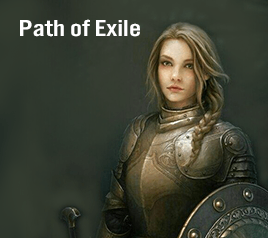 Leveling up in Path of Exile can be tricky. This is because one of the things the player base has made the metagame out to be would be the endgame builds. It's simply no longer about getting the best-in-slot gear. While many are content with a single build throughout their playtime, a lot of players choose instead to do multiple builds as this gives them a sense of freshness and experimentation towards the game. They get to try out a combination of class choices, passive skill tree paths, skill gems, gear, and items that they haven't done so before.
It's a great way to give new life to the game, which in turn means doing multiple runs. The first few runs can be quite fun, but this can also be boring if you've already done a lot. It also doesn't help that plenty of endgame builds cannot be used to level as they only work when a character is near-capped or capped due to certain level requirements of gear, skill gems, as well as certain nodes in the passive skill tree that can only be reached when you're in your higher levels. For them, you have to make a dedicated leveling build, which is not enjoyable to make, let alone to play.
On the other hand, if it's not the path to the level cap, the endgame itself can also become a drag, especially if you've done it multiple times and are only doing it now for the farming, especially the leagues. This rings true in content where there isn't much incentive to replay because of how repetitive they can become.
If someone doesn't want to keep grinding, there is one path that they occasionally take: have someone else do it for them. These people buy Path of Exile Power Leveling services for a price.
What Path of Exile Power Leveling Services Do Online Sellers Provide?
With Path of Exile, there are two kinds of services Power Levelers provide: Path of Exile Power Leveling, and Path of Exile Endgame League Farming. It's self-explanatory what kind of results these services aim to deliver. The rates, however, are not.
For Power Leveling, the rates are dependent on how many characters will be leveled up, as well as how fast the leveling process will be. As for Endgame League Farming, it depends on how long the process will be. There are also those whose offers' prices depend on how much viable gear and PoE Currency will be gathered. Some even ask for a percentage in exchange for lower prices.
There is no universal guideline on how much these services should be. So, buyers have to weigh up which offers are worth the price to them. Some buyers even talk to power levelers and ask for specific adjustments on the services they provide.
About Path of Exile Power leveling
What is Path of Exile: Echoes of the Atlas?
Exiles are going back to the Atlas in For Path of Exile 3.13 Patch, it's Path of Exile: Echoes of the Atlas. Some players who don't have time or want someone to farm the content once they're done experiencing have started looking for Path of Exile Echoes of the Atlas Farming Services.
The Atlas of Worlds has become a mainstay in Path of Exile ever since late 2016. Prior to its inclusion, the endgame has been a series of content that are unrelated to one another. The Atlas has changed that, giving players a more connected and persistent kind of endgame content as well as a sense of continuity and progress. While Path of Exile still releases a lot of unique and standalone endgame leagues and challenges, The Atlas has become a much-revisited location. It also helps that the Atlas is ever-changing to keep veterans on their toes and put newcomers on the same footing as them.
Now, in Echoes of the Atlas, players will be confronting a new and stronger boss: The Maven. However, beating her is simply the beginning as doing so will open even more challenges. Specifically, more boss fights! If you're good enough, you'll even have the chance to challenge her all over again.
Aside from the PvE content, the update will also add an entirely different passive skill tree whose bonuses only take effect in The Atlas. There will also be new watchstones, which also serve as in-game currency used to modify gear. Even more info regarding new content will come out later on; we'll keep you updated.