ESO Items for Sale
Trading Information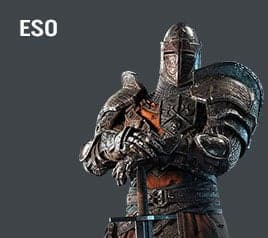 Getting Elder Scrolls Online items one needs from Veteran Rank dungeons is a real hassle. It is very easy to waste countless hours running dungeons, only for the item to be given to a different buyer. Worst of all, the items are Bind on Pickup (BOP) and untradeable. Luckilly, there is a way players can get the Elder Scrolls Online armor and other Elder Scrolls Online weapons quickly and easily.
ESO items are used in crafting houses in the game. Once bought, items are categorized, organized and placed in different lists.
Weapons are necessary for defense, attack and offense. Books consist of written materials and save scrolls. Potions are meant to be consumed for getting better energy and poisons are used upon enemies. Ingredients are the materials required to form potions. Food is used to obtain stamina, energy and health. Keys are important to get access to dungeons, doors, containers and houses. Scrolls are magical writings to spellbind your rivals. Other random items include maps, quests, ores, ingots, torches, multiple gems, lockpicks and crafting materials including leather strips. While other junk materials include plates, brooms and baskets.
Some rare TESO items are difficult to acquire, so never lose them if found. These include the Clockwork Reliquary, Cipher Recipe, and the Buoyant Armiger motif.
There are many legendary items in the game to hold onto. Ordinary weapons can be upgraded from epic to legendary by investing. The legendary items are crafted.
It's not child's play to get the best gears in ESO. Players need to update the gear that they already own by upgrading components and items. If they are are successful at crossing the Craven killing the boss at the end of the Craven mission it's a treat to behold. if ESO players want to up their gear level. Armor is needed to protect themselves from the enemies.
Armor can't be acquired easily, and it is needed to be crafted by using different materials. Gamers can steal armor from the NPCs, but they have to use their crafting skills to upgrade them according to their needs. So, gear up to get some armor and be on guard.
About Elder Scrolls Online Items
A game is good if it provides the gamer with the ability to actively contribute to the in-game economy. Remember when ESO first came out, and where gold was plentiful… finding enough Dwarven Oil or Mastic to craft legendary Elder Scrolls Online items was nothing short of a royal pain in the bum. It was a painful lesson for sellers in the beginning when they stocked and farmed up on gold, completely missing the opportunity that existed with the HUGE demand in crafting materials. Needless to say, when the first for sale offers went up for DREUGH WAX, it was a fight to the death for whoever could click "buy now" first.
ESO is a game which is packed with thrilling action and animating gameplay. This game revolves around buying, gathering, and crafting items to build houses. There isn't any other MMO economy as indecisive and stubborn as Elder Scrolls Online (TESO or ESO). ESO item prices can fluctuate wildly, on a daily basis. Whether they are for rare Nirncrux or Tempering Alloy, it's a constant struggle to find the best deal for ESO items from the many guild traders across Tamriel.
Once in the game, players have to gather items to sustain their character in the game. ESO item sets are purchased to tackle the enemies. Armor is also acquired for characters to seek protection. ESO gears are purchased to level up the game. ESO gold items, armor sets, legendary weapons, crafting materials and other scroll items are available for purchase at quite reasonable rates. Players can wear gold gear to get through the strenuous tasks in the game or to just simply upgrade their gameplay. ESO dungeon armor sets allow them to get armor and to use them when needed the most.
---

Currently, getting ESO Gold is pretty easy if you go to a professional trader. Buy ESO Gold at FarmGolds.com. We offer you the best deals regarding this currency!

All kinds of cheap ESO items with fast delivery! Buy Elder Scrolls Online Items for PS4/5, Xbox One, PC with 24/7 customer service!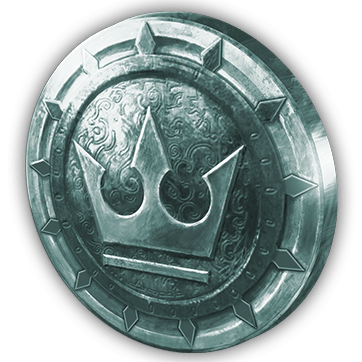 All kinds of cheap ESO Crown Item with fast delivery! Buy Elder Scrolls Online Crown for PC with 24/7 customer service!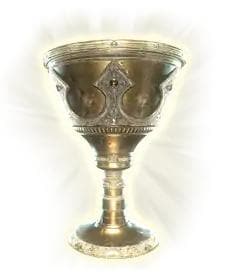 ESO Plus is a subscription service for the multiplayer online game Elder Scrolls Online. This article will explore the benefits of ESO Plus and help you determine whether it's worth the cost.