Lords of the fallen Upgrade Materials On Sale Buy & Sell at farmgolds.com
Lords of the Fallen
"Lords of the Fallen" is a fantasy action role-playing game developed by the German studio Deck13 Interactive in collaboration with the Polish studio CI Games. Released in 2014, the game takes place in a dark and dystopian world ruled by an ancient god. As players embark on their journey, they assume the role of Harkyn, a convicted criminal with a shadowy past, who seeks redemption as he battles against a horde of demonic beings threatening to overrun humanity.
One of the game's defining features is its challenging combat system, which requires players to master a combination of well-timed dodges, strategic parries, and powerful attacks to overcome formidable enemies. With a variety of weapons, spells, and armor to choose from, players can tailor their playstyle to suit their preferences.
With its visually stunning graphics, immersive storyline, and atmospheric soundtrack, "Lords of the Fallen" has been praised for its deep lore and engaging gameplay. The game offers a satisfying and challenging experience for fans of the action RPG genre, promising hours of exploration, combat, and character progression in a beautifully crafted fantasy world.
In "Lords of the Fallen," players can acquire various powerful items to aid them in their quest.
The Antediluvian Chisel is a rare tool that grants access to hidden passages and secret areas throughout the game world. To obtain it, players must complete challenging side quests or defeat formidable bosses.
The Deralium Chunk is a valuable resource used for crafting high-level weapons and armor. It can be obtained by defeating powerful enemies or found in hidden chests and treasure caches scattered across the game world. This chunk can be refined into Large Deralium Shards, which are used in advanced crafting recipes.
The Rebirth Chrysalis is a special item that allows players to reset their character's skill points and redistribute them as desired. It can be obtained by completing specific quests or discovered as a rare drop from certain enemies.
Regular Deralium Nuggets are a common resource found throughout the game world. They can be used to enhance weapons and armor, increasing their stats and effectiveness in battle.
The Saintly Quintessence is a rare material imbued with divine power, used to reinforce weapons and armor with holy enchantments. It can be acquired through defeating powerful bosses or completing challenging quests.
Small Deralium Fragments are relatively common drops from enemies and hidden chests. While they may seem insignificant individually, collecting a certain amount will allow players to craft more powerful weapons and armor.
Umbral Scouring is a potent substance used to cleanse cursed items of their negative effects. It can be obtained through defeating cursed enemies or found in rare chests hidden throughout the game world. When used on an item, it removes its curse while retaining its positive attributes.
Each of these items in "Lords of the Fallen" provides unique benefits to players, encouraging exploration, challenging combat encounters, and strategic decision-making on how to use and allocate these valuable resources.
Lords of the Fallen UPGRADE MATERIALS Delivery Methods
Trade steps:
(1) Add friends;
(2) Beckon you if u are online;
(3) Join in one world
(4) Drop items as u purchased
Delivery Time
You'll receive your vigor within just 5 minutes. Experience the thrill of boosting your character's abilities without any delays or disruptions
How to Buy Lords of the Fallen UPGRADE MATERIALS at farmgolds.com?
(1)Go to the FarmGolds.com website and search for "Lords of the Fallen UPGRADE MATERIALS " in their search bar.
Browse through the available options and select the quantity of UPGRADE MATERIALS you want to purchase.
(2)Click on "Add to Cart" and review your selection in the shopping cart.
Proceed to the checkout page and fill in the required information, including your in-game character name and server.
(3)Choose your preferred payment method and complete the transaction.
(4)Contact FarmGolds.com's customer support or live chat to coordinate the delivery of theUPGRADE MATERIALS .
Ensure to review FarmGolds.com's policies and guidelines before making a purchase for a smooth and secure transaction.
How to Sell Lords of the Fallen UPGRADE MATERIALS at farmgolds.com?
(1) Go the the site www.farmgolds.com
(2) Contact with the livechat and tell them you are willing to sell lords of the fallen vigor
How to Farm Lords of the fallen vigor ?
To farm Vigor in Lords of the Fallen, you can follow these tips and strategies:
1.Defeat Enemies: Engage in combat with the various enemies throughout the game to earn Vigor. Each defeated enemy has a chance to drop Vigor as loot. Explore different areas and defeat different types of enemies to maximize your Vigor gains.
2.Complete Quests and Objectives: Progress through the game's main storyline and complete side quests and objectives. Some quests and achievements offer Vigor as a reward upon completion.
3.Break Objects and Explore: Smash crates, barrels, and other breakable objects scattered throughout the game's world. These objects often contain Vigor or other valuable items that can be sold for Vigor.
4.Search Hidden Areas: Explore the game's environments thoroughly, as hidden areas and secret passages may contain Vigor or valuable items.
Boss Battles: Successfully defeating bosses often rewards you with a substantial amount of Vigor. Focus on improving your combat skills to overcome challenging bosses and reap the rewards.
5.Use Magic or Spells: Utilize magic or spells that grant Vigor bonuses or increase your Vigor drop rate. These abilities can help you accumulate Vigor more efficiently.
6.Upgrade Attributes: Increasing certain attributes, such as luck or item discovery, can improve your chances of obtaining more Vigor from defeated enemies or looted objects.
7.Invest in Vigor-Boosting Gear: Equip gear that increases your Vigor drop rate or provides other bonuses related to collecting Vigor. These gear pieces can enhance your farming efficiency.
Remember, farming Vigor can be time-consuming, and it's essential to strike a balance between accumulating Vigor and progressing through the game's content. Focus on engaging in enjoyable gameplay while making gradual progress in enhancing your character's abilities and equipment.
Lords of the Fallen Farming Items
To farm items in Lords of the Fallen, you can follow these strategies:
1.Enemy Farming: Defeat enemies in specific areas that are known to drop desired items. Focus on enemies that have a higher chance of dropping the items you need. Continuously respawn enemies by resting at nearby checkpoints to farm their drops.
2.Boss Runs: Repeat boss battles to farm rare items that bosses drop upon defeat. Some bosses have a chance to drop unique equipment or valuable items. Use shortcuts or fast travel to quickly access boss locations.
3.Explore Hidden Areas: Thoroughly explore each level and keep an eye out for hidden passages or secret areas. Hidden spots often contain chests or other interactable objects that hold valuable items.
4.Chest Farming: Check and revisit previously looted chests, as they may gradually replenish their contents over time. This allows you to repeatedly farm items from fixed locations.
Trade with Merchants: Many merchants in the game offer a variety of items for sale. Accumulate in-game currency or other tradeable resources to purchase desired items from these merchants.
5.Side Quests and Events: Complete side quests and participate in in-game events, as they often reward unique or valuable items upon completion or as event rewards.
6.Craft and Upgrade: Utilize crafting and upgrade systems to create or improve your equipment. Gather the necessary resources and ingredients to craft powerful items or upgrade existing ones to enhance their stats.
Remember, farming items can require patience and persistence. It's also important to prioritize which items you need the most, so you don't spend excessive time on less valuable items. Experiment with different farming locations and methods to optimize your item-farming efficiency.
Lords of the Fallen Farming Locations
In Lords of the Fallen, there are several areas where you can farm for items and experience. Here are some notable farming locations in the game:
1.Rhogar Realm: The early areas of the game, including the Catacombs and the Chamber of Lies, are good starting points for farming. The enemies in these areas drop various items and souls.
2.The Worshipper: The Worshipper is a boss located in the Catacombs. By defeating and respawning the Worshipper, you can farm its drops, including the Bonebreaker hammer, which sells for a good amount of souls.
3.Keystone Monastery: In this area, you will encounter enemies that drop valuable items such as the Rogue's Plate armor set, Cracked Illusionist Mask, and more. Focus on farming the enemies here for equipment upgrades.
4.Ancient Labyrinth: Once you have access to the Ancient Labyrinth DLC, you can farm the enemies within for unique weapons and armor. This includes the massive Targos Greatsword, Asylum Armor Set, and Duskbane (hammer).
5.Guardian Paths: These optional paths can be explored after defeating bosses to access hidden areas with valuable loot and unique items.
Remember to equip gear that increases item discovery or provides bonuses to farming. Additionally, using runes or spells that boost your item drop rate may also prove helpful. Experiment with different areas and enemies to find the best farming locations that suit your playstyle and item needs.
---

Farmgolds offer amounts of cheap Lords of the Fallen VIGOR online! To buy Lords of the Fallen VIGOR safe and cheap that you can enjoy the instant delivery at bottom price. 24/7 Live chat to help you enjoy comfortable Lords of the Fallen service of Lords of the Fallen VIGOR safe.

Farmgolds provide superior Lords of the Fallen,Lords of the Fallen Consumables, Lords of the Fallen Trade Skills 24/7 service. Welcome to our Lords of the Fallen store! We continue to strive to provide the best in customer service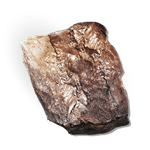 Farmgolds provide superior Lords of the Fallen,Lords of the Fallen Upgrade Materials, Lords of the Fallen Trade Skills 24/7 service. Welcome to our Lords of the Fallen store! We continue to strive to provide the best in customer service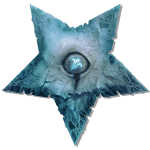 Farmgolds provide superior Lords of the Fallen,Lords of the Fallen Runes, Lords of the Fallen Trade Skills 24/7 service. Welcome to our Lords of the Fallen store! We continue to strive to provide the best in customer service

Farmgolds provide superior Lords of the Fallen,Lords of the Fallen Pendants, Lords of the Fallen Trade Skills 24/7 service. Welcome to our Lords of the Fallen store! We continue to strive to provide the best in customer service
Farmgolds provide superior Lords of the Fallen,Lords of the Fallen Rings, Lords of the Fallen Trade Skills 24/7 service. Welcome to our Lords of the Fallen store! We continue to strive to provide the best in customer service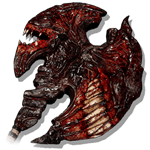 Farmgolds provide superior Lords of the Fallen,Lords of the Fallen weapons, Lords of the Fallen Trade Skills 24/7 service. Welcome to our Lords of the Fallen store! We continue to strive to provide the best in customer service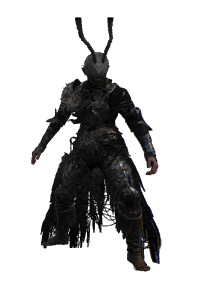 Farmgolds provide superior Lords of the Fallen,Lords of the Fallen Armor Set, Lords of the Fallen Trade Skills 24/7 service. Welcome to our Lords of the Fallen store! We continue to strive to provide the best in customer service

Farmgolds provide superior Lords of the Fallen,Lords of the Fallen armors, Lords of the Fallen Trade Skills 24/7 service. Welcome to our Lords of the Fallen store! We continue to strive to provide the best in customer service

Farmgolds provide superior Lords of the Fallen,Lords of the Fallen Shields, Lords of the Fallen Trade Skills 24/7 service. Welcome to our Lords of the Fallen store! We continue to strive to provide the best in customer service