Elden Ring Build Guide - The Best Faith Build
Tags: ,
Share To Your:
You are at the right place if you search for the best and most fun Elden Ring Faith Build, as they are acknowledged as the best substitute to the Mage Builds, relying on incantations. Besides, Faith Build releases with different variants; however, some are focused on melee combat and buff, while the rest of the builds might concentrate on casting and staying at a particular rage.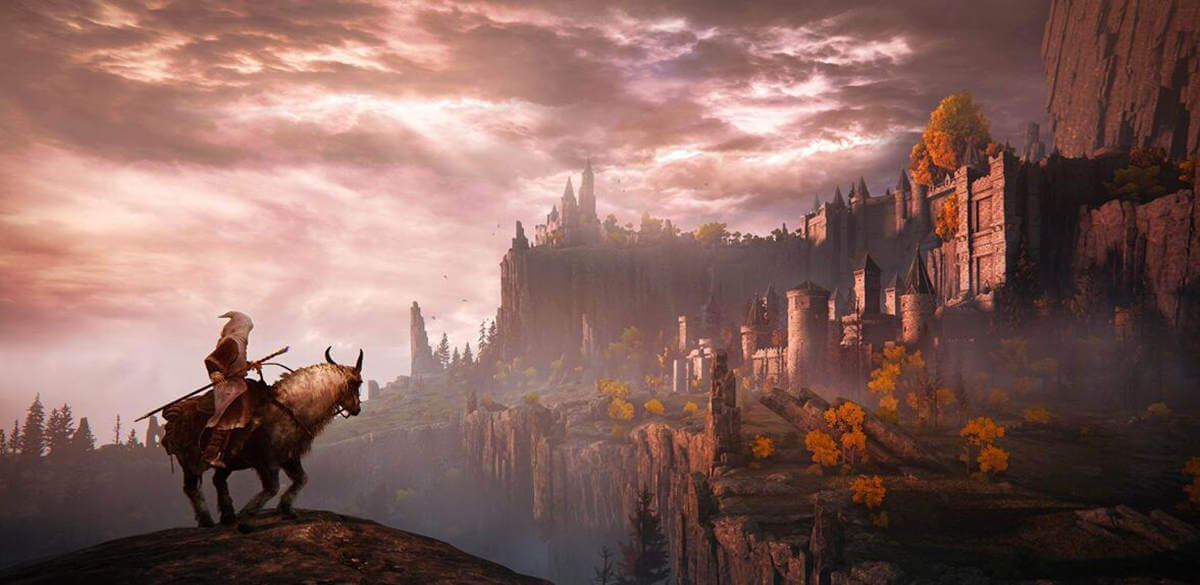 Many Faith Weapons can be discovered easily when you roam the Lands Between. Aside from that, you can connect weapons with a sacred seal; however, the incantations can grant you resistance and buffs to your tarnished, while it displays statues on foes and their bosses. If you are one of those players searching for the best Elden Ring Faith Build, then keep reading this farmgolds.coms guide.
What Is A Faith Build?
It would help if you kept in mind that Faith build comes with a different magic flavor. In short, you use incantations when using a Faith Build instead of using Sorceries. Rather than dealing with pure damage, the game grants you more utility. Besides, you can transform yourself into a dragon and smash a crowd of enemies using the hellfire and scarlet rot instead of throwing pebbles.
Therefore, we believe that Faith Build in Elden Ring has almost everything that players need, and these are things that make it a fantastic dabble stat that you can expand to a complete build. If you are one of those players searching for how to get to the Divine Tower in Elden Ring, then follow the link to learn how it works.
Learn about Lifesteal and Dragon Faith Builds
There are two types of Faith Builds: Lifesteal and Dragon Faith Builds. You should remember that these builds are different regarding stats; therefore, to make you understand, you have given two tables.
Lifesteal
Like Dragon Build, the Lifesteal is divided into several stats across two damage attributes: Strength and Faith. Following the given stats may let you use the Blasphemous Blade while dealing hefty damage with incantations when you are in melee.
| | |
| --- | --- |
| Stats | Value |
| Vigor | 60 |
| Mind | 25 |
| Endurance | 25 |
| Strength | 40 |
| Dexterity | 15 |
| Intelligence | 9 |
| Faith | 40 |
| Arcane | 9 |
Dragon
Usually, Dragon Build requires a hefty investment into both options, such as Arcane and Faith, for the creation of Dragon Incantations.
| | |
| --- | --- |
| Stats | Value |
| Vigor | 60 |
| Mind | 25 |
| Endurance | 25 |
| Strength | 12 |
| Dexterity | 18 |
| Intelligence | 9 |
| Faith | 40 |
| Arcane | 40 |
Best Elden Ring Faith Builds
Understanding how a build works could be challenging in Elden Ring. Besides, Faith Build is one of the best and most potent build types that help you defeat powerful enemies. That means dozens of lighting and incantations are available that can be used while having fun with Faith Build in Elden Ring.
As mentioned above, Faith Builds are more potent than Mage builds; therefore, we jump in to help you understand how to develop and add fun to your Tarnished. Here are some best Elden Ring Faith Builds.
Dragon God Faith Build
When you use Dragon God Faith Build, you will become a monster with the power to throw lightning. Besides, defeating enemies isn't a big problem for the Dragon Priest as you can drive out enemies from the battlefield without any hassle.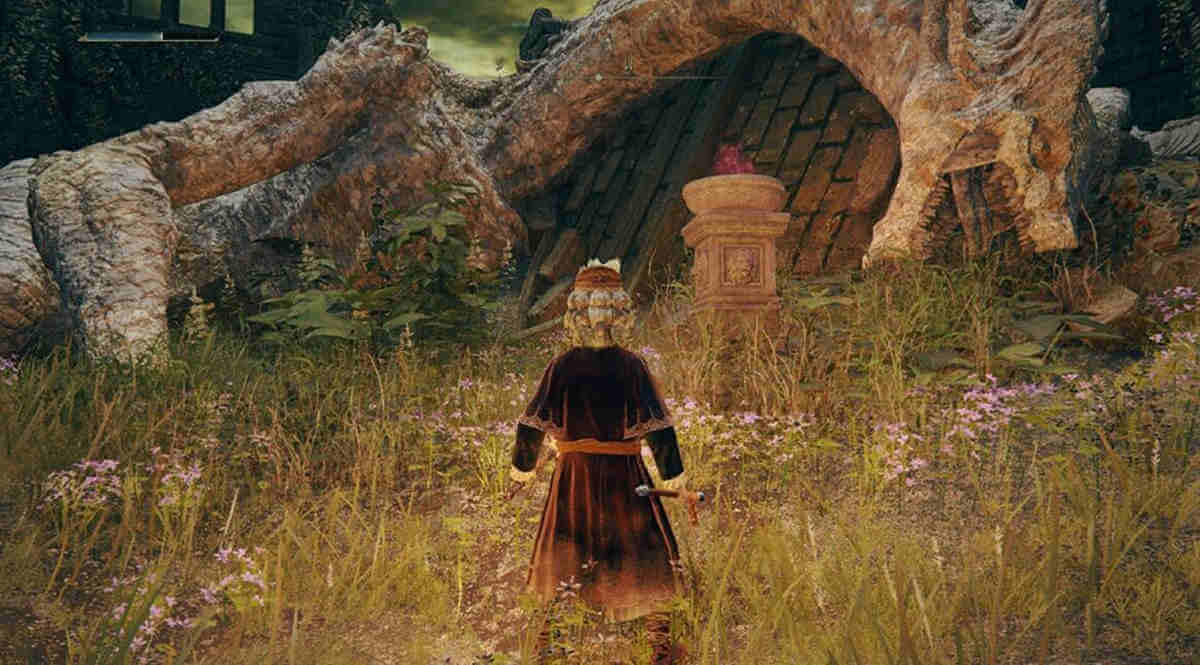 1. Weapons
When building the Dragon Faith Build, you should focus on getting the Dragon Communion Seal, as it can be used to scale off Arcane and Faith to make your build ideal and boost the Dragon Incantations. Besides, you can use any weapon of your choice; however, we recommend that you scale on Faith or Arcane. Therefore, the weapons mentioned below are the best options to consider:
The Golden order Greatsword
Rivers of Blood
Sword of Milos
After learning about weapons, you should find the main Incantations that may help you dominate the battlefield and drive enemies out. Furthermore, the defeated enemies may drop Elden Ring Runes for players to collect and use as currency for the merchant.
2. Incantations
There are four different Incantations available for you to use, and their names are given below:
Ekzykes's Decay: You should use Ekzykes's Decay when harnessing the Dragon's power. Using it, you won't only deal colossal damage but also afflicts almost everything with the help of Scarlet Rot.
Borealis Mist: After the first Incantation, Borealis Mist serves as the second Dragon Breath Incantation. Compared to the first, it deals massive damage quickly but doesn't capable of applying Scarlet Rot.
Bestial Vitality: Using Bestial Vitality may help you heal yourself over time gradually; however, it costs you a small amount of EP.
Flex Slot: Other remaining slots might fill with Incantations that will tickle your fancy.
3. Talismans
After learning about Weapons and Incantations, the third thing you should know about is Talismans that are given below when making the Dragon Faith Build.
Roar Medallion
Godfrey's Icon
Flocks Canvass
Marika's Soreseal
4. Armors
When making the build, we suggest you equip your character with the best armor that can be found using the Best Poise and Damage Reduction. However, Armor (Crucible Knight) is acknowledged as the best set that can fill this role perfectly.
Blasphemous Lifesteal Build
If you don't want to die, then going with Blasphemous Build might favor you. Before Patch 1.03, the build was broken, but it has been patched and is entirely functional. Therefore, you can select this build if you hate dying in Elden Ring.
1. Weapons
If you are on the way to making the build, then considering Blasphemous Blade is the best option as it is powerful and comes with the gorgeous Weapon Arts. Besides, it can quickly deal considerable damage, drive enemies out, and can spam to achieve victory in several battles. You can also collect more Elden Ring items from defeated enemies, which may include Consumables, Materials, and Key items.
Blasphemous Blade
Blade of Milos
2. Incantations
You only need two spells to start, and their names are the following: Bestial Vitality, and Flame, Grant Me Strength.
Flame, Grant me Strength: It is designed to boost all Physical and Fire Damage to your character, which increases the buffs of the Blasphemous Blade while making it robust.
Bestial Vitality: If you need Passive HP Generation, we suggest you use Bestial Vitality.

3. Talismans
Ancestral Spirit's Horn
Shard of Alexander
Fire Scorpion Charm
Erdtree's Favor
4. Armor
You can equip your character with the Bulkiest Armor, and you prevent dying until you get the Lifesteal option; therefore, you keep defending yourself at any cost.
Conclusion
Our guide includes the best Faith Build for those players who are searching for it. Following the steps mentioned above may help you get the Best Build that grants you extra powers to face off enemies and their bosses. So, check out the above-mentioned requirements and start making your favorite build.
Jul-29-2022