The Elder Scrolls Online Update 33 adds new features in March
Tags: The Elder Scrolls Online Update 33,
Share To Your:
The Elder Scrolls Online Update 33 base-game patch will be heading to all platforms next month, and it'll introduce new features like account-wide in-game achievements, PvP rewards, a Deconstruction Assistant, and more.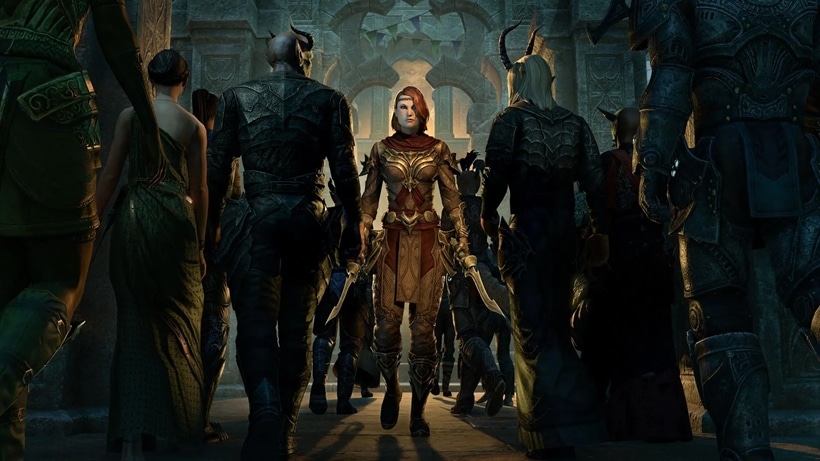 Zenimax Online has detailed everything that's included in Update 33 for The Elder Scrolls Online, which is set to arrive on March 29th for Xbox and PlayStation consoles — PC, Mac, and Stadia will be updated on March 14th. The developer also notes that while Update 33 is tied to the upcoming Ascending Tide DLC, you won't need to own the content pack to access the features below. You can see the full patch notes in the game's official forums.

Account-wide in-game achievements will soon be a thing, which means that the majority of your unlocked achievements and titles will carry onto all of your characters, no matter which one unlocked them. The developer does note, however, that there will be a portion of in-game achievements that will remain tracked on a per-character basis. Aside from being a really cool feature for players, Zenimax also notes that "by consolidating achievements, we can retain and improve the way the game handles this type of data and the overall experience. With the database's overall footprint reduced, it will be more performant across the board, which may manifest itself in faster load screens and improved performance on other database-heavy operations."

Alongside the account-wide achievements, the Undaunted skill line progression will be altered slightly. After Update 33, Undaunted reputation will be obtainable by completing quests within Public Dungeons, which can be increased by completing Undaunted Dailies.

Stepping away from the confines of PvE dungeons, Update 33 introduces a bunch of new Rewards for the Worthy coffer items for PvP. The coffers can be earned in Cyrodiil, the Imperial City, and Battlegrounds and will include three new sets: Rallying Cry (Light), Hew and Sunder (Medium), and Enervating Aura (Heavy).



For you players that enjoy spending the majority of your time battling it out with other players, a new armour style will be added, just for you. The Dragonguard Berserker style can be picked up as style pages by reaching Alliance/PvP Rank 20 and trading your hard-earned Tel Var Stones with Imperial City Sewer Tel Var merchants. The pages will be character bound upon purchase, though, so you won't find them on the Guild Store for extortionate prices — you'll have to fight tooth and nail to earn them.

The final addition of Update 33 is the Deconstruction Assistant, although Zenimax does say that it's "tentatively scheduled for March 29th," so don't be surprised if it's delayed. The Assistant will come in the form of Giladil Ragpicker and she'll be able to do exactly what you think: deconstruct items for you while you're out adventuring. She will (hopefully) be available to purchase from the Crown Store when the update arrives on March 29th, and looking at the price of each of the other assistants, she'll more than likely cost you 5,000 Crowns.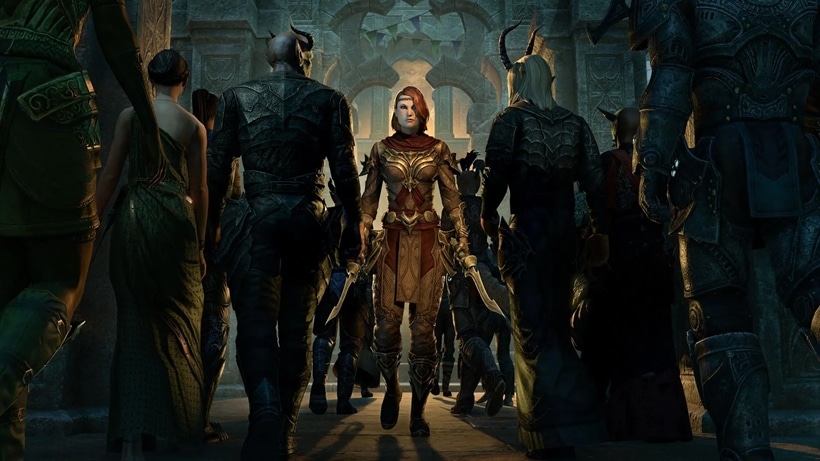 These are the various ways of grabbing eso gold mats if you need them. Farmgolds is an awesome ingame currency seller they are 100% Safe, Trustworthy and Always have Cheap prices if your in need of some eso gold to help you out on getting your materials or even want to buy materials from them you can do that too! They also give back to their customers by entering them in a Lucky Gold draw at the end of the month for a chance to win someFree eso online gold ! Good luck grinding out there !
Feb-28-2022