Diablo 4: Limited Collector's Box Without The Game Itself
Tags: Diablo 4 Diablo 4 The Box of Limited Collector Diablo 4 Editions,
Share To Your:
Usually, limited or special editions of video games and movies are released alongside standard editions of the product. And these special editions tend to pack digital or physical goods with the main product, and although the price will be a bit higher, it's still a great value for your money. However, over the past decade or so, some video games have stopped doing that, instead dropping games into collector's editions. There are many examples of this kind of letting you down, Diablo 4 being the latest example.
Over the past decade or so, the gaming industry has brought some new changes to the pre-order process. Usually, you can now choose any of the standard editions, special deluxe editions, or very expensive collector's editions.The prices of the latter two editions have increased significantly compared to before. The reason for this is that these two editions contain a lot of digital goodies and physical goods. Things like Fallout 4's Pip-Boy edition or Halo 3'swith its Master Chief helmet are some of the better collectibles over the years. But there are also some collector's editions that will surprise you because they don't include the game.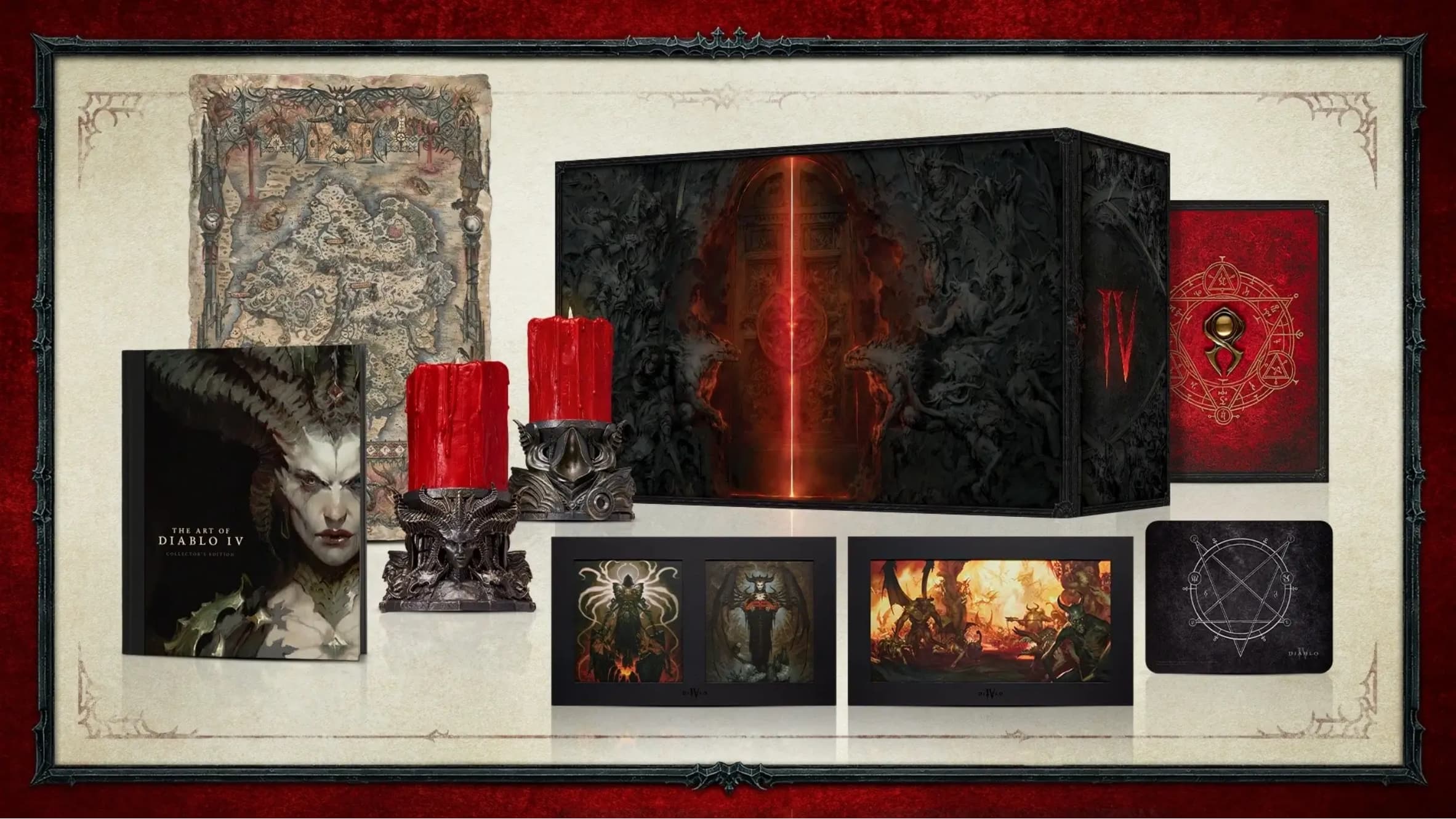 Unfortunately, these collector's editions usually don't include the actual game, but sell for at least $100. So, if you want the game itself, you'll have to buy the game separately. In this regard, some publishers seem to feel that they can avoid thinking, but EA is one of the biggest culprits. Here, we use the Battlefield 1 and Mass Effect: Andromeda offerings, two notorious EA collector's editions, as examples. There are only a few physical items and a detailed statue in Battlefield 1. And Mass Effect: Andromeda is more perfunctory, its collector's edition contains only a low-quality steel box of the non-existent game and a small model of a Nomad vehicle in the game.
Compared with EA, other large game companies are also comparable to it. Resident Evil 7, as an excellent game, has released a collector's edition, but this collector's edition does not include the game itself. Although it contained a replica of the Baker House, it was often damaged in transit. The industry seems to have been releasing this collector's edition without the actual game, and after all kinds of backlash, would stop the practice before the heat cooled down and start the cycle all over again. Faced with this anti-consumer trend, Diablo 4 is the latest example.
Diablo 4 is one of the most exciting games of the year, and if you're a die-hard Diablo 4 fan, you'll definitely want to get your hands on a complete set. The collector's edition of Diablo 4 isn't as expensive as other games' collector's editions, but it's closer to $100. Also, the Diablo 4 Limited Collector's Box contains an exclusive themed mouse pad, a Sanctuary cloth map, pins, electric candles, art prints and some art books. But one thing you need to pay attention to is that the Diablo 4 game itself is not included in the collector's edition. However, the products included in this collector's edition are already quite a lot for Blizzard.
In my opinion, the collector's edition can provide you with all the packaging of the game product is its true collection meaning. So, when a collector's edition doesn't include the game, then it doesn't meet the true meaning of a collector's edition. For you, the collector's edition should contain the game itself, even if there is only one downloadable code. That way, you can know if a game is inside without reading the information on the box.
Feb-09-2023