How to Unlock the Secret Cow Level - Diablo 2 Resurrected
Tags: diablo 2 how to open cow level, diablo 2 cow level, diablo 2 wirt's leg, diablo 2 cow king, diablo 2 resurrected,
Share To Your:
The Secret Cow Level, also known as the Moo Moo Farm, is the classic level in
Diablo 2 Resurrected
. It's a fantastic place to farm, because players can find many good things here. But Lots of players don't know how to get into the Secret Cow Level. Below are the specific methods. Hope this can help you.

The introduction of the Secret Cow Level
The Screct Cow Level is a famous hidden level in D2 Resurrected. There are a large number of cows with weapons, and players can farm lots of good stuff by killing them, like Diablo 2 Runes and so on.
The conditions of entering the Secret Cow Level
You need to kill Ball, then return to Rogue Encampment in Act1. You have to be in the same difficulty where you killed Baal.
The way of getting into the Secret Cow Level
There is a particular item that you have to get, which is Writ's Leg. It can be found in Act 1 in Tristram.
Firstly, you need to go to Stony Filed, finding a place with the stones around. There is a red portal in the middle of those stones, and it will lead you to the Tristram.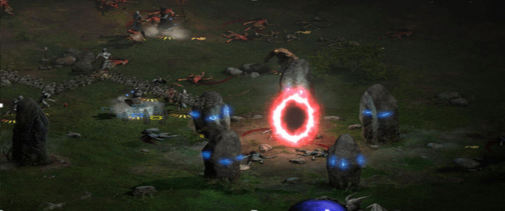 Secondly, enter Tristram: you can find Writ's body at the top left of the map.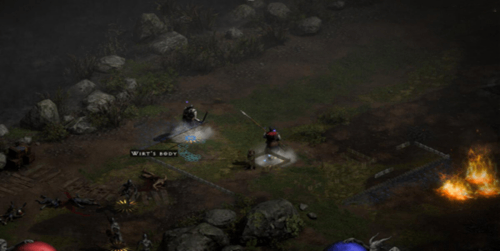 Click the body, and then you will get the Writ's leg.
Finally, return to Rogue Encampment, buy Tome of Town Portal from Akaka, it might cost hundreds of D2 Resurrected Gold. Then put the Wirt's Leg and the Town Portal in your Horadric Cube, hit transmute, and then the red portal will pop up. You have the way which enters the Moo Moo Farm.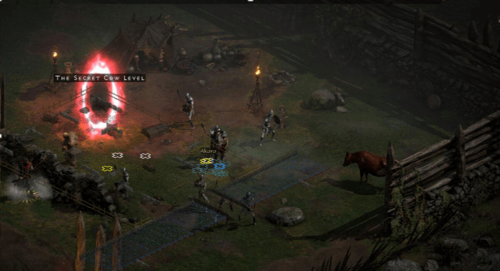 Enter the Moo Moo Farm, then you will face the Cow King and his cow brothers. You can start to kill them. Since the Cow Level is one of the best places to farm/level in Diablo 2 Resurrected, you can get into here again and again by the same steps. But there is an important thing - do not kill the Cow King, or you can't open a new portal again in the difficulty where you kill the Cow King on.
To get more D2R guides, please be sure to bookmark our Diablo 2 Resurrected News. And if you want to play your game easier, you can also visit our site: FarmGolds, which has a good reputation to buy Diablo 2 Gold or Diablo 2 Items. If you didn't find the Diablo 2 Item which you needed, you can contact us via live chat to customize it. The live chat is online 24/7.
Oct-27-2021