Job Boosts in FINAL FANTASY XIV
Tags: job boosts in final fantasy xiv, ffxiv job boost website, skip a few levels in ff14, boost a job to level 80, ffxiv gil for sale,
Share To Your:
Boosts are very useful to players eager to dive into the deeper content or players that are tired of doing something. There are some guides for job boosts in FINAL FANTASY XIV for players to take a break from grinding.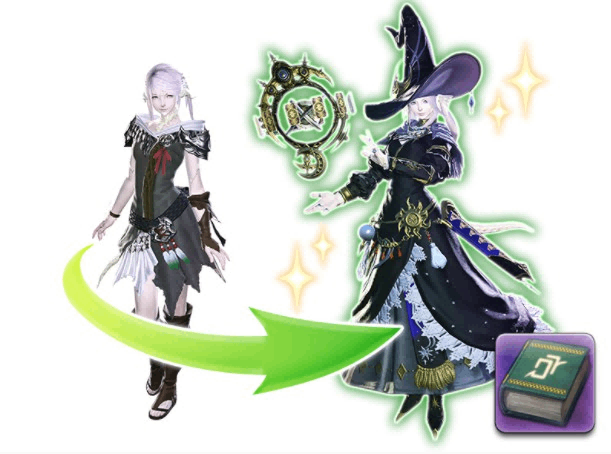 Types of job boosts
There are two types of job boosts:
1. Instantly level a job to 70.
2. Level a job up in the traditional way by other players, which can be at any level.
Boosts for instantly level a job to 70
Boosts that can Instantly level a job to 70 are there for new players who wish to catch up with friends already playing in late expansions and players with a max-leveled job who want to play other jobs but do not want to go through the leveling again.
Job boosts are optional items selling on the FINAL FANTASY XIV Online Store, accessed through Mog Station. It is called One Hero's Journey on the official website under Tales of Adventure.
Players can click on One Hero's Journey to choose a job to boost, and it does not matter if it ends with II or I & II.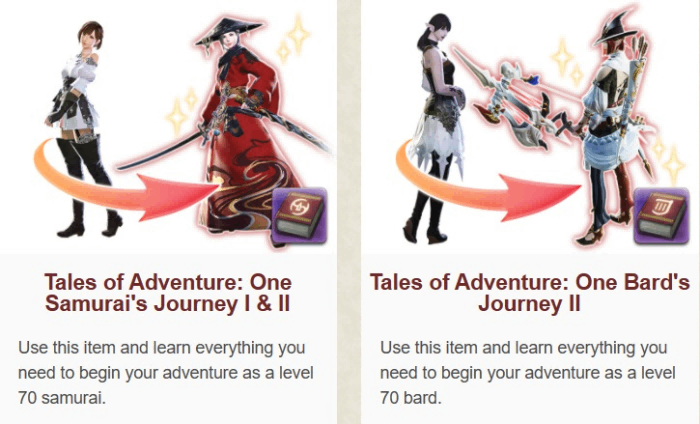 Buying job boosts in FFXIV WILL NOT complete the main scenario quest.
If players want to play a new character in Shadowbringers, they should buy a job boost and Tales of Adventure: Stormblood MSQ boost.
If the character has done the MSQ on another job, players can buy any job boosts they want and no longer have to buy the MSQ boost.

Benefits for buying a job boost
All job quests up to level 70 will be completed.
All actions granted through job quests up to level 70 will be acquired automatically.
The job's soul crystal will be equipped automatically.
An item level 400 augmented Scaevan weapon and set of augmented Scaevan gear will be equipped automatically.
A coffer containing a set of accessories.
50 Allagan platinum pieces that can be sold to vendor shops for 500,000 Gil. Players who need more FF14 Gil can go to FarmGolds because they have FFXIV Gil for sale.
Players will receive the item via Delivery Moogle.
Requirements
Players must have registered a product key for the title that corresponds to the specific job and cannot use the item on a Free Trial account.

Job boost for a few levels
If players want to skip a few levels in FF14 or boost a job to level 80, they should buy a boost on an FFXIV job boost website, which will be leveled with handwork by other veteran players. By the way, FarmGolds is very good at it, and it is called for FFXIV Power Leveling on the website.
Since their players level the character by handwork, it is convenient to stop or continue if buyers want to play a bit during the process.
If you want to buy a boost, choose a type that works the best for you, and feel free to leave a comment if you have questions. Thank you for reading.
Nov-25-2021